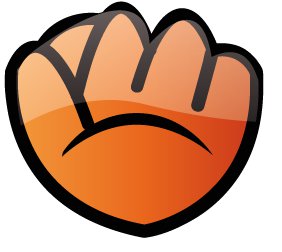 Catch all of your favorite videos!
Download videos from social web sites like MySpace™, Dailymotion™, Yahoo™!, Metacafe™, Spike™, Megarotic™, Yahoo!™, Glob™o, RTVE™, etc; thousands of video sharing sites!; You can export the multimedia content to your computer or your mobile device,
IPAD, IPOD, PSP, GPS devices, MP4 Players, Cell Phone, Android devices, DVD, VCD, MP3, Iphone
. Plenty of formats supported including 3GP, 3G2, AVI, XVID, MP4, MP3, MP2, WMA, WMV, GIF, FLAC, WAV, PSP, MPG, VOB, OGG, MOV, AVI. aTube Catcher also can burn in DVD/VCD your videos without use any other third party software. Among other features has a built-in Screen Recorder to capture what you see on your screen, even video chat sessions from Windows Live Messenger, Yahoo Messenger, DVD movies,
Webinars
, Online Meetings, etc, or just create video/audio presentations. All those features and more!. 100% Freeware, safe and clean!. Multilanguage interface.
What is aTube Catcher?
It is a simple freeware application focused to individuals and students for personal, private and non-commercial purposes, this application allows you to download videos from social sites like
XTube, Pornotube, Dailymotion, MySpace, Google, Yahoo, etc.
and export to many formats (MPG,AVI,MP4,3GP,3G2,WMV,PSP,MOV,FLV) with the quality that you choose, also has templates, so you can encode your videos to standard formats as DVD,VCD,IPOD,PSP, etc. Supports "Authentication" in YouTube, so you can download private videos (of course, if you have athorization) and or videos with adult content.
How it works?. aTube Catcher is a small web browser, it enters to a Website, interprets the content and when it finds one video instead of download and playback (like all the other web browsers), it just downloads in the directory that you have previously selected after that, it converts your video to the format requested.
Do you have FLV files on your disk (downloaded with other tools for example) or videos in other formats waiting to be converted to 3GP,3G2,MPEG1,2,3,4,DVD,VCD,IPOD,WMV,XVID,AVI,etc?, and you hate to convert one by one?... copy the path's to a simple text file and open it with aTC, it will process and recode all that files.

To protect copyright holders, aTube Catcher doesn't support secure/ciphered protocols (including RTMPE) and it doesn't has support to decode/decrypt protected content by any DRM security measure.

Comes with a Flash video (FLV) player and a new tool called Smart Media Hunter that allows you to download your favorite comic and fun videos from a hundred sites, including TV commercials**, and all completly safe and free. There are of course more features that you will notice while you are using. If you want to know more about Smart Media Hunter click on that button inside the Main Menu.
Not only you can export the videos from XTube, Pornotube, Dailymotion, MySpace, Stage6, etc, also you can convert/recode any video or FLV (downloaded from other site or with other software) to the mentioned formats. aTube Catcher also can download and encode any FLV if you provide him with the direct link.
You can set the encoding options such as size, framerate, aspect, video codec, fileformat, audio codec, audio sampling, quality, motion search, etc. Now includes Batch file processing, just paste the links in a plain text file, and aTube Catcher will download all the videos to the specified folder, you will not have to wait one by one anymore.